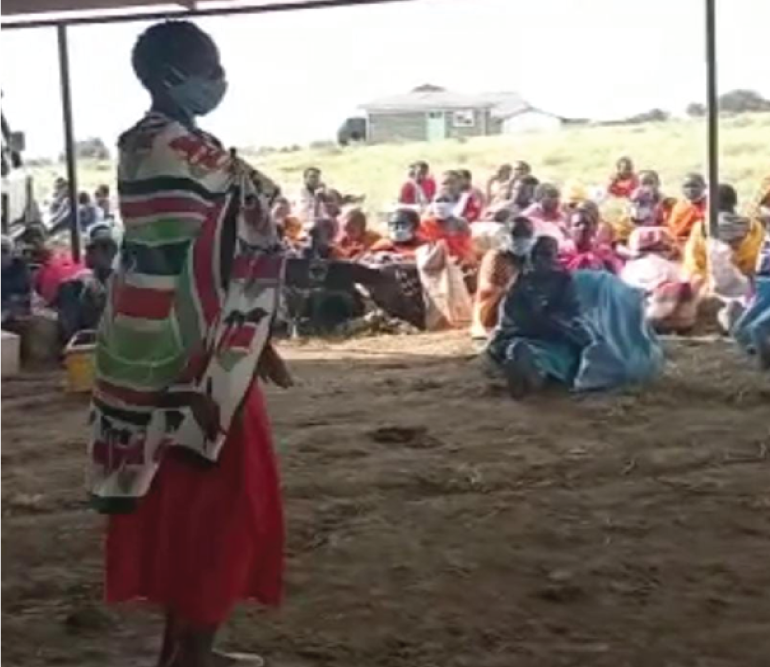 Empowering Communities through CMSG Groups
Paranae Parmuat from Rekero village is a God fearing woman who attributes that all things are possible through the help of God she believes that
Paranae Parmuat from Rekero village is a God fearing woman who attributes that all things are possible through the help of God she believes that Basecamp Foundation Kenya is a blessing to the community. Rekero village is one of the villages that most of our project beneficiaries come from, and during the outreach Paranae was privileged to be the one to deliver the speech and welcome everyone in Rekero and first all she thanked God for having brought relief food to the community.
"I am grateful for Basecamp since most of us were really struggling to put food on the table for our children because the pandemic had affected most of our source of income including closure of our small businesses and the heavy rains that damaged our roads blocking our access to the main market to buy and sale food" Paranae narrated.
Paranae is a member of Rekero savings group in Rekero and she emphasized on how the groups are helping the women through provision of loans to pay school fees and educate their children and boost their existing businesses, she specifically urged the women that they should continue with the savings culture for it's through all this that women will improve their living standards.
"Most of you came when we had already formed and established the groups but am happy that all of us are reaping and enjoying fruits from the hard work that some of us sacrificed to ensure that the savings groups are functioning and helping women thanks to Basecamp Foundation for having made this possible through the CMSG project she narrated" we are now 216 number of women in Rekero village that are involved in savings and loans investment project.