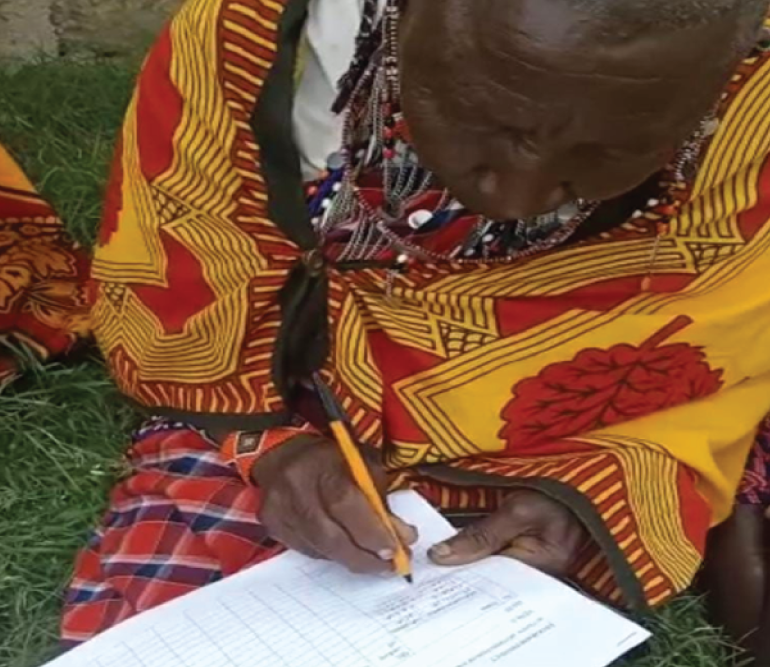 Life Skills Proves Vital in the Community
Arami Nampaso a residence in Olkimitare village is an old lady full of confidence. Arami a member of Olkimitare Savings group is one of the women in community
Arami Nampaso a residence in Olkimitare village is an old lady full of confidence. Arami a member of Olkimitare Savings group is one of the women in community managed savings group (CMSG), a project of Basecamp Foundation. BCFK was steadfast to ensure that project beneficiaries are supported through different outreaches that included relief food and sanitation supplies.
Life has not been the same since the corona outbreak, which has affected the livelihoods of most of the people especially in the community. During the outreach in Olkimitare, Arami was one of the women who welcomed the relief team with a smile having brought hope to the community. She was quick to tell the project officer in charge that she would like to write and register her name by herself.
"I believe I should be able to jot down my name, I was taught how to write during CMSG life skills session, let me write my name on the registration list" Nampaso said
The women in the groups are taught during life skills training in basic literacy skills on how to read and write their names and possibly to read other names of the members. This was an amazing even though she never went to school she could be able to write something.
"We thank God for basecamp foundation Kenya for helping us during this difficult moment by bringing for us food for our families, my people at home will have something to eat tonight, Nampaso narrated as she scribbled her name on the registration paper"